Purchase
Desktop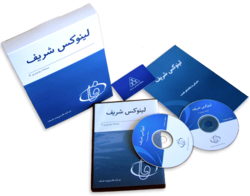 Sharif Linux 2 package contains:
Installation CDs (2 CDs)
Installation guide and introduction to Sharif Linux (in Persian)
Web support for one installation troubleshoot
The packages costs 185,000 Rials.
Sharif Linux package is now available in software stores in Reza, Hediyeh, Paytekht, Iran, and Alaedin malls in Tehran.
It is also obtainable from shop.ir
Server
To buy the server edition contact Sharif FarsiWeb, Inc., or send an email to sales@farsiweb.info.